A LACK OF CLARITY

Public light rips through the night of a modern city. Sleeplessness is lit up by a computer monitor in an urban space, where day and night are no longer distinguished. A nocturnal journey through a strongly lit and populated city as a filmmaker reflects upon the increase of new surveillance technologies around him.

Starting from videos of thermal cameras found online, a reflection goes through the changes in the contemporary city, the extension of social control mechanisms and the evolution of digital technologies to face the frontiers of a progressive expansion of the field of visible - and controllable - in the surveillance society.

2020
Language: English
Video, 22:33min, Color,



Media
de Volkskrant
""You see gray, spotty zombies, scurrying through a bleached haunted landscape. That is the alienating effect of the thermal cameras with which the secret images from A Lack of Clarity were shot: that they drain everyday life and let reality sleepwalk."
"A critical essay made from found footage, observing the transformation of a modern city into a space of total surveillance and control. In this cyberpunk documentary, Las Vegas is seen from a robot's point of view, which sees people as merely extras at the security theater. The footage was taken by Stefan Kruse Jørgensen from a thermal imaging police camera. The ecstatic refrain of an Elvis song serving as its ironic counterpoint: "Viva Las Vegas!"
Il Tempo Impresso
Il Manifeso.it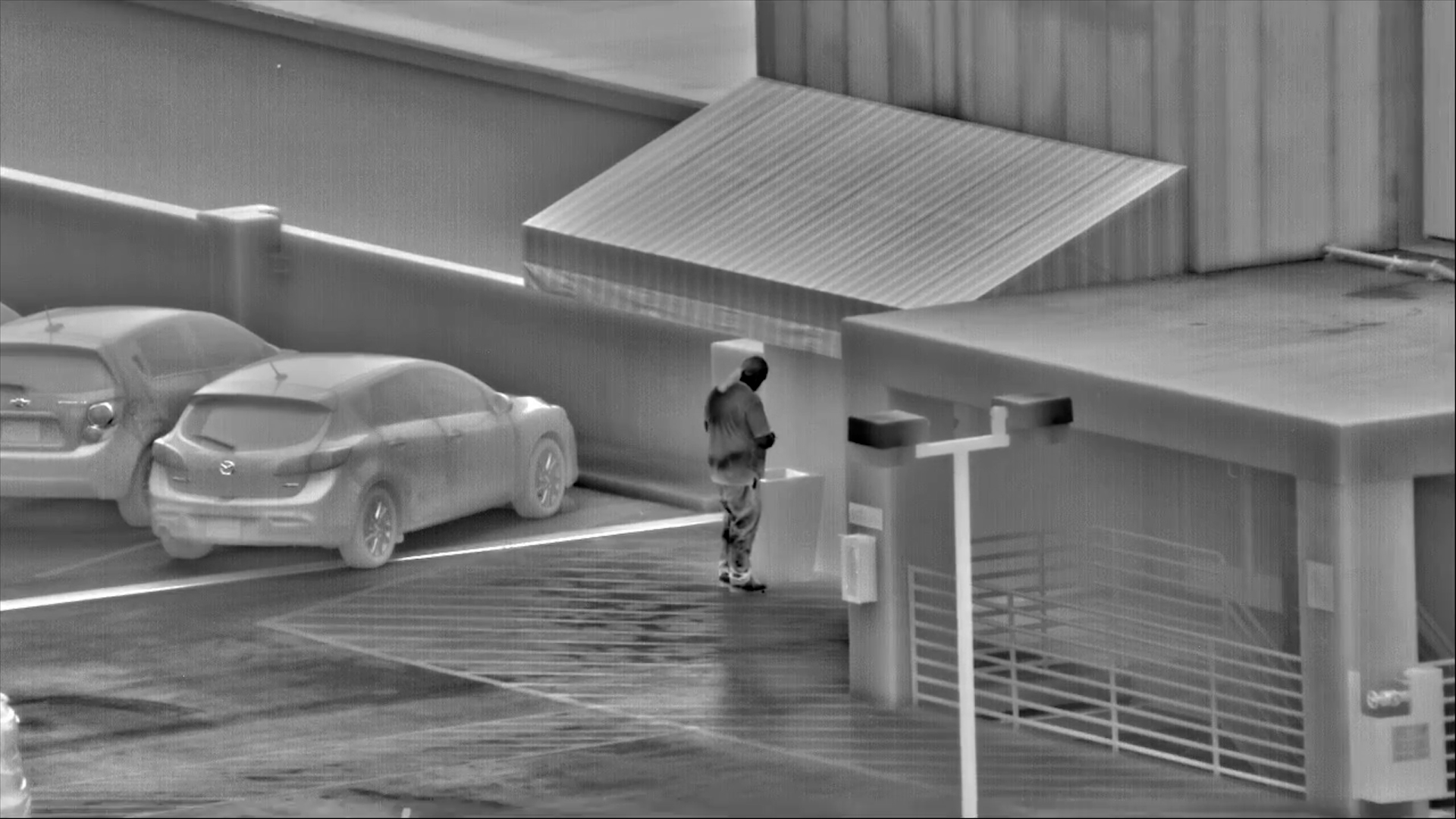 Directed by Stefan Kruse Jørgensen
Sound design & composer Asbjørn Derdau
Awards
07/21 FILMFEST DRESDEN - Golden Horseman Short Fiction Film - International Competition
A film that meanders through the treats of modern technology. The more we zoom in to late capitalism, the more we lose clear sight on what is exactly happening around us. Through its great sound design and pacing, the film takes you into its own dreamlike state where there is still some space to reflect.
06/21 Short Waves Film Festival - I Award International Competition
For the creative, thought provoking and disturbing way to critically address a global development towards social control.
10/21 Festival des Cinémas Différents de Paris - Best International Film
11/21 Istanbul Experimental Film Festival - Best Experimental Documentary
12/21 Festival internacional Signos da Noite - Special Mention Cinema in Transgression
Consumed in the dark alleys of the city and of the mind, A Lack of Clarity allows the audience to experience the restlessness in urban life in a masterfully sophisticated style.
Festivals
11/20 Kurzfilmtage Winterthur - International Competition (World Premiere)
11/20 Festival dei Popoli - International Short film Competition
11/20 Kasseler Dokfest - Golden Key Competition
03/21 Glasgow Shorts Film Festival - No New Normal
04/21 GoShort Film Festival - European Competition
05/21 Kurzfilmwoche Regensburg - International Competition
05/21 SHORTDAYS
06/21 Vienna Shorts - Expedition
06/21 Short Waves Film Festival - International Competition
07/21 Filmfest Dresden - International Competition
08/21 La Guarimba Film Festival - International Competition
08/21 FEKK Ljubljana Short Film Festival - Retrospective
08/21 Post Design Festival - O U T P O S T
10/21 IFFI - International Film Festival Innsbruck - Retrospective
10/21 Festival du nouveau cinéma - FNC - LES NOUVEAUX ALCHIMISTES
10/21 New Holland Island International Debut Film Festival - Short Film Competition
10/21 Festival des Cinémas Différents de Paris - International Competition
10/21 Courtisane festival 2021
10/21 Cologne Film Festival
11/21 Arktisen Upeeta Festival
11/21 Istanbul Experimental Film Festival
11/21 Bucharest International Experimental Film Festival BIEFF
12/21 Festival internacional Signos da Noite
10/22 VALDIVIA INTERNATIONAL FILM FESTIVAL - NOISY LIGHTS, DARK SOUNDS
Graphic-design by
Mads Christian Sandholm
Graphic-design by
Stefan Kruse Jørgensen